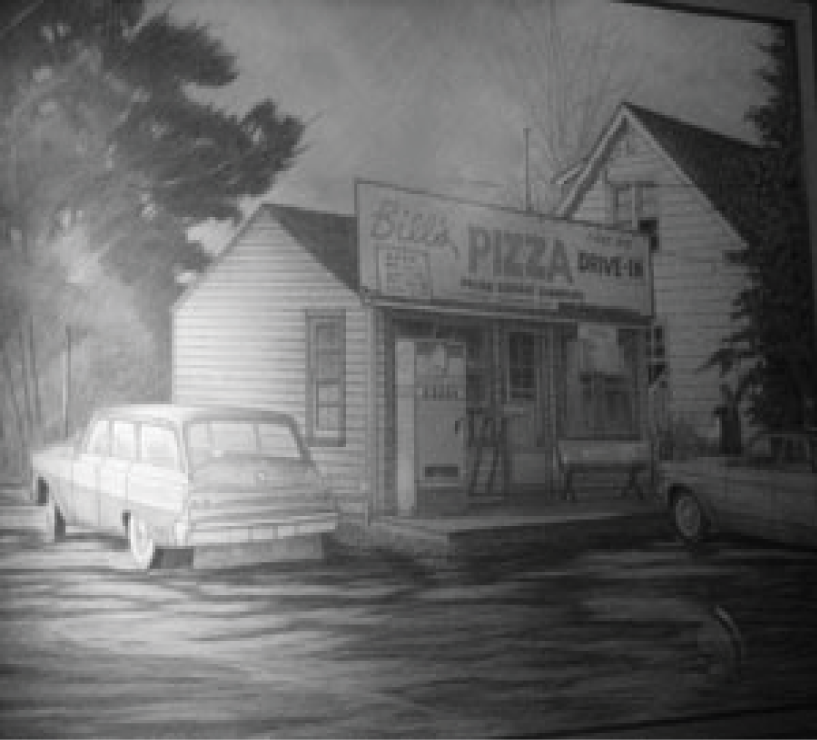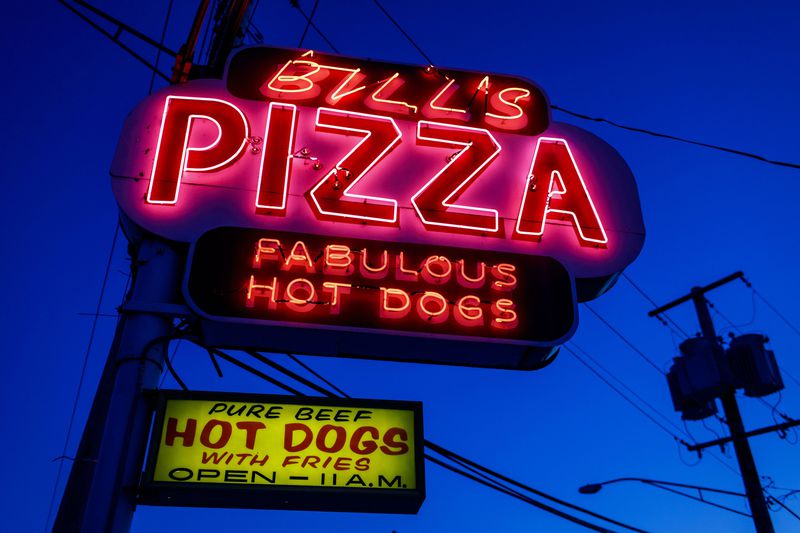 Bill's Story
From their humble beginnings as teenagers in 1957, Bill & his wife Pat established their landmark pizza business in what was once a garage. Though his building was small, his ideas about what makes a successful business were not. In fact, other pizza entrepreneurs throughout the country and as far away as Aruba looked to Bill as a mentor when they were starting out. Along with the original secret recipe, Pizza Bill produced the first double decker pizza and many other innovations that have inspired several pizza places. Over the past 64 years the business grew along with the community. Bill's is a true family restaurant run by the entire family including Bill's daughters and grandsons. Our goal is to serve the same great pizza to you that your parents and grandparents enjoyed since 1957.
We offer a convenient carryout and prompt delivery service, allowing you to enjoy our quality pizzas, sandwiches, and appetizers at home. Visit our unique comfortable northwoods inspired dining room the whole family can enjoy.
Values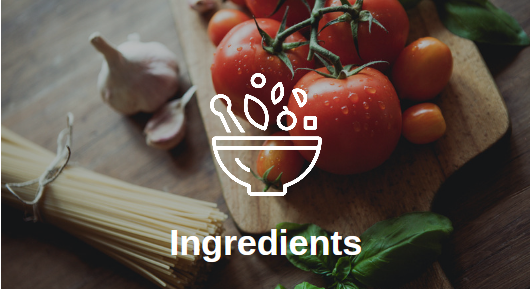 Our pizzas are all homemade, using unbleached flour for our dough, freshly cut vegetables, and locally sourced low-fat Wisconsin cheese (certified by the state dairy board with no added hormones!) And as always, we never use any additives or preservatives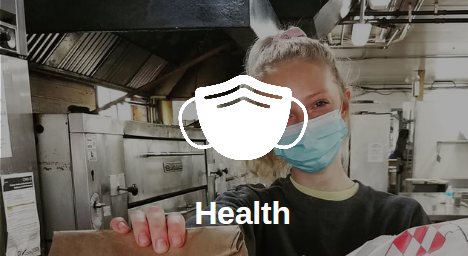 We have implemented all the suggested guidelines of the CDC to maintain healthy standards for our diners and employees.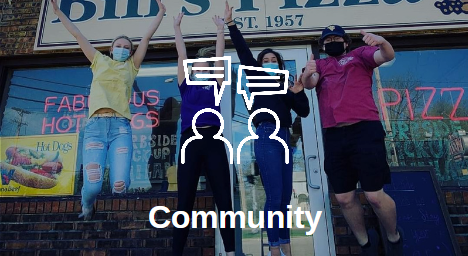 Our community is part of our history and we are proud to support local charities and sports teams.
---
Testimonials
Born in libertyville, moved to Ohio when I was ten. Best memories ever, were coming to visit grandma in mundelein and having Bills pizza when we got in. I'm 44 now, and can't wait to come "home" this weekend! Cheese and sausage thin crust is the best! Bringing a cooler to take some back to Ohio!
Linda Ohio
When I was a kid my parents would order Bill's on Saturday nights since it first opened. Later in life I moved to Mundelein so I would frequent often. In 2008 I moved to McHenry. To this day everytime I am in town I always make a stop for Bill's pizza before I head back home. I have yet to find a better pizza anywhere and the service is great.
JB
I moved to iowa 7 years ago and everytime im back in mundelein i have to stop and go to bills pub, love the double decker pizza and italin beef!
Kyle
The BEST Pizza and also the Best Delivery Drivers 🙂
Jill
Been going there for 30 years. Classic pub style pizza, throw peanut shells on the floor kind of place. Don't change a thing.
Kurt
Coming home next week….Bill's will be the first and last place I go!
Jack
Delicious pizza and my kids love putting the peanut shells on the floor!!
Monica
Love your hot dogs! We often get your for catering on Christmas.
Drew
BEST gluten free pizza around!!! 🙂
Cheri